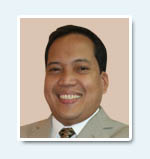 He was a working student during college. He strived so hard and was persistent in achieving his dream. In 1994, he graduated from National University with a degree of Bachelor of Science in Mechanical Engineering. He worked as a supervisor in a five star hotel in Manila for 11 years and as a Marketing Executive for a year in a local company. Mr. Sotto considers himself as a veteran networker, having been in the networking industry for more than 10 years now.
Ad blocker interference detected!
Wikia is a free-to-use site that makes money from advertising. We have a modified experience for viewers using ad blockers

Wikia is not accessible if you've made further modifications. Remove the custom ad blocker rule(s) and the page will load as expected.