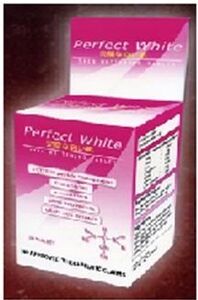 Perfect White is a revolutionary Anti-aging product containing L-Cysteine Peptide
[1]
,a Glutathione precursor.It is proven to be 3-5 times more potent that Glutathione since L-Cysteine Peptide is the Glutathione ingredient that gives Glutathione its anti-aging and whitening effect. With continuos usage,it can remove wrinkles,scars,dark spots and other skin blemishes. It is believed to make elderly people look 10-20 years younger.
Ad blocker interference detected!
Wikia is a free-to-use site that makes money from advertising. We have a modified experience for viewers using ad blockers

Wikia is not accessible if you've made further modifications. Remove the custom ad blocker rule(s) and the page will load as expected.